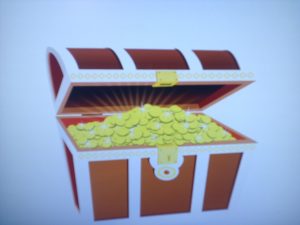 Students want to earn own money

C-FUN is seeking student canvassers ages 8 and older to earn money by helping to build a community chest.  By using Instagram and other social media platforms, the student canvasser can make posts to invite relatives, friends, neighbors and peers to join in building our Community Investment Chest.  Once registered, donors will be eligible to win in our ongoing drawings.  Registration fee is $2.00.  Students will receive $1.00 for each successful registration.  This noteworthy option is one of several that can lead to a stream of income. 
Student canvassers must know how to use the Internet.  They must know how to send and receive emails.  If parent gives permission. they must be willing to get their student a free Paypal account to receive payment after each campaign is over.  To apply for an account, they can visit www.Paypal.com.  They must have an email address to obtain a PayPal account.  C-FUN will need the email address to send payment.  They can then send the new Paypal email address to (fcresouces@aol.com) with your name and contact information to be added to our distribution list for notifications and payments.

Student canvassers will share the following instruction with supporters.  Tell them how to go online to www.MyCfun.org, "click" on the Donation button.  After they make the payment and where it says "Add special instructions to the seller", have them type in  Your Name / Paypal Email Account to receive your payment.  (Example: Lois Simmons/fcresouces@aol.com)   
When we reach our goal of 5000 donor tickets, C-FUN will have a random drawing to give away 50-$25.00 cash prizes.  Prize money will be sent to the Paypal account of all the winners.  The safety of this opportunity allows the student to stay in their normal environment and doesn't necessarily require unusual transportation provisions.  This is an ongoing project sponsored by The P.O.O.R. Project, an initiative of C-FUN.